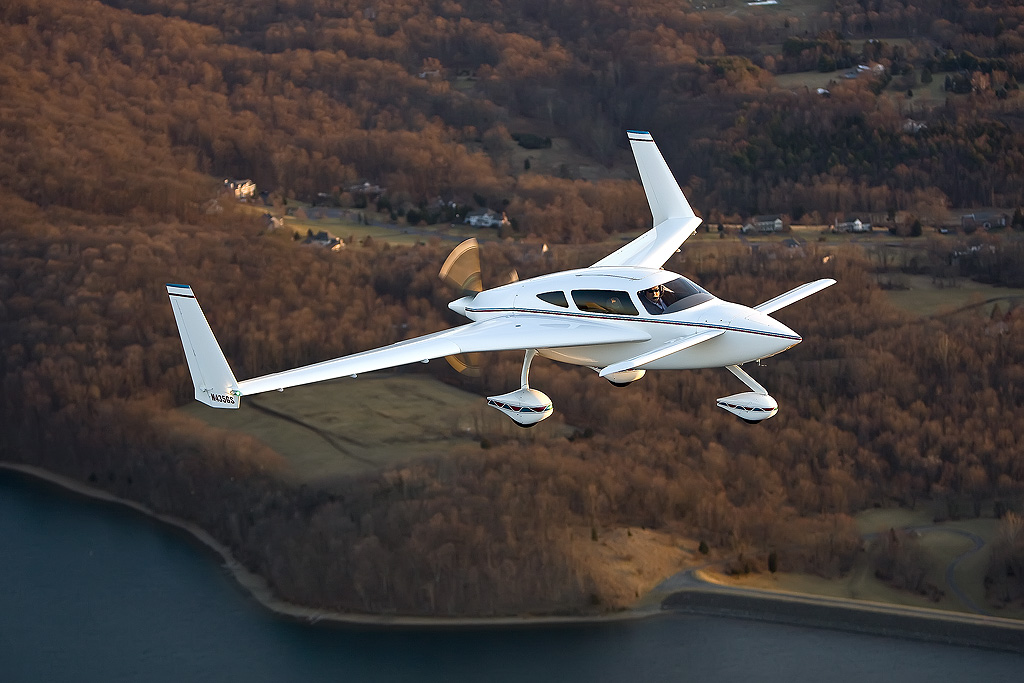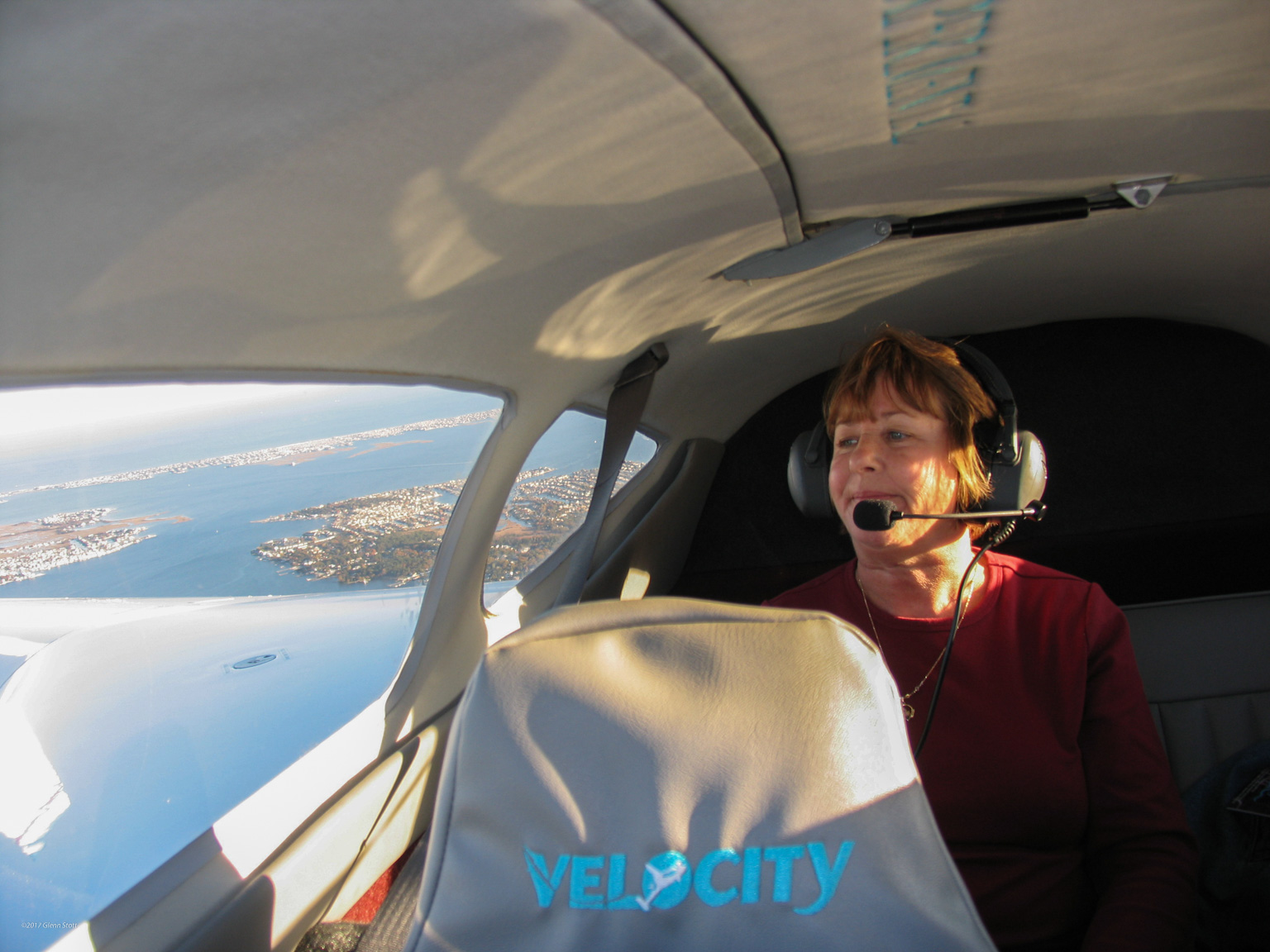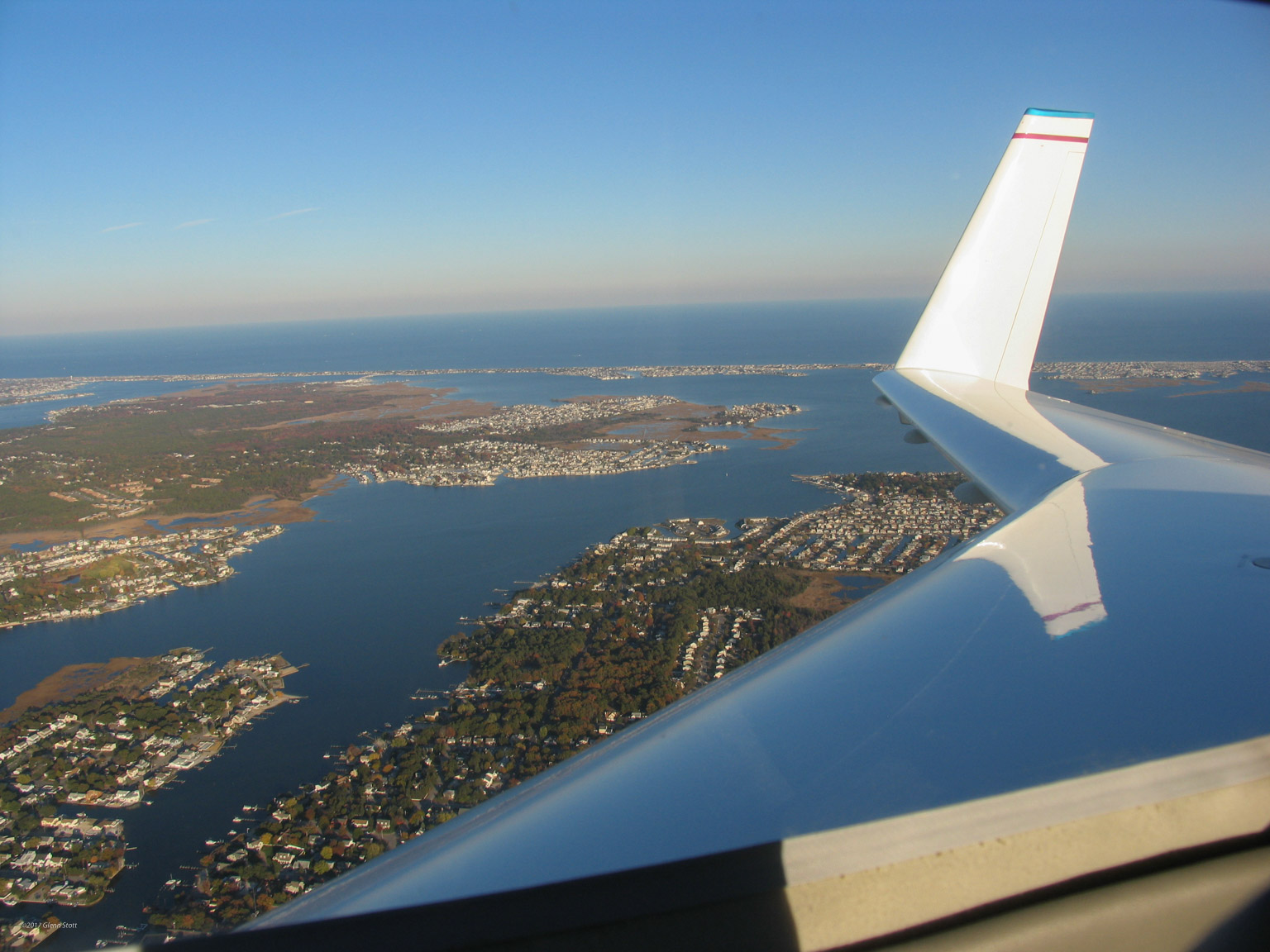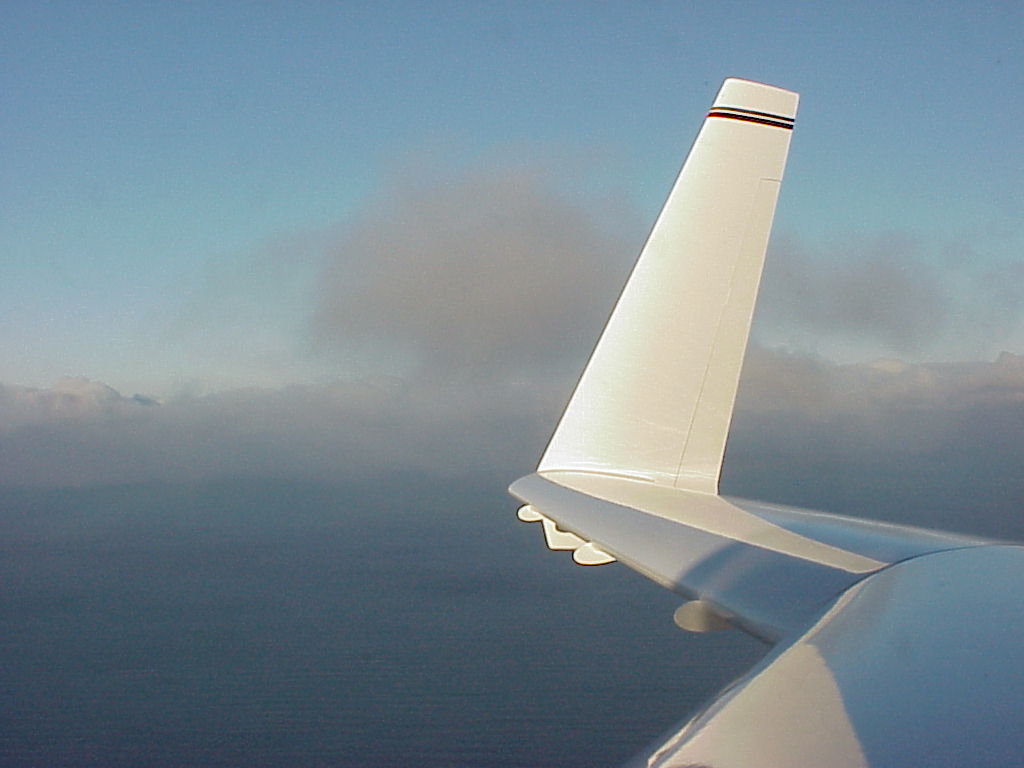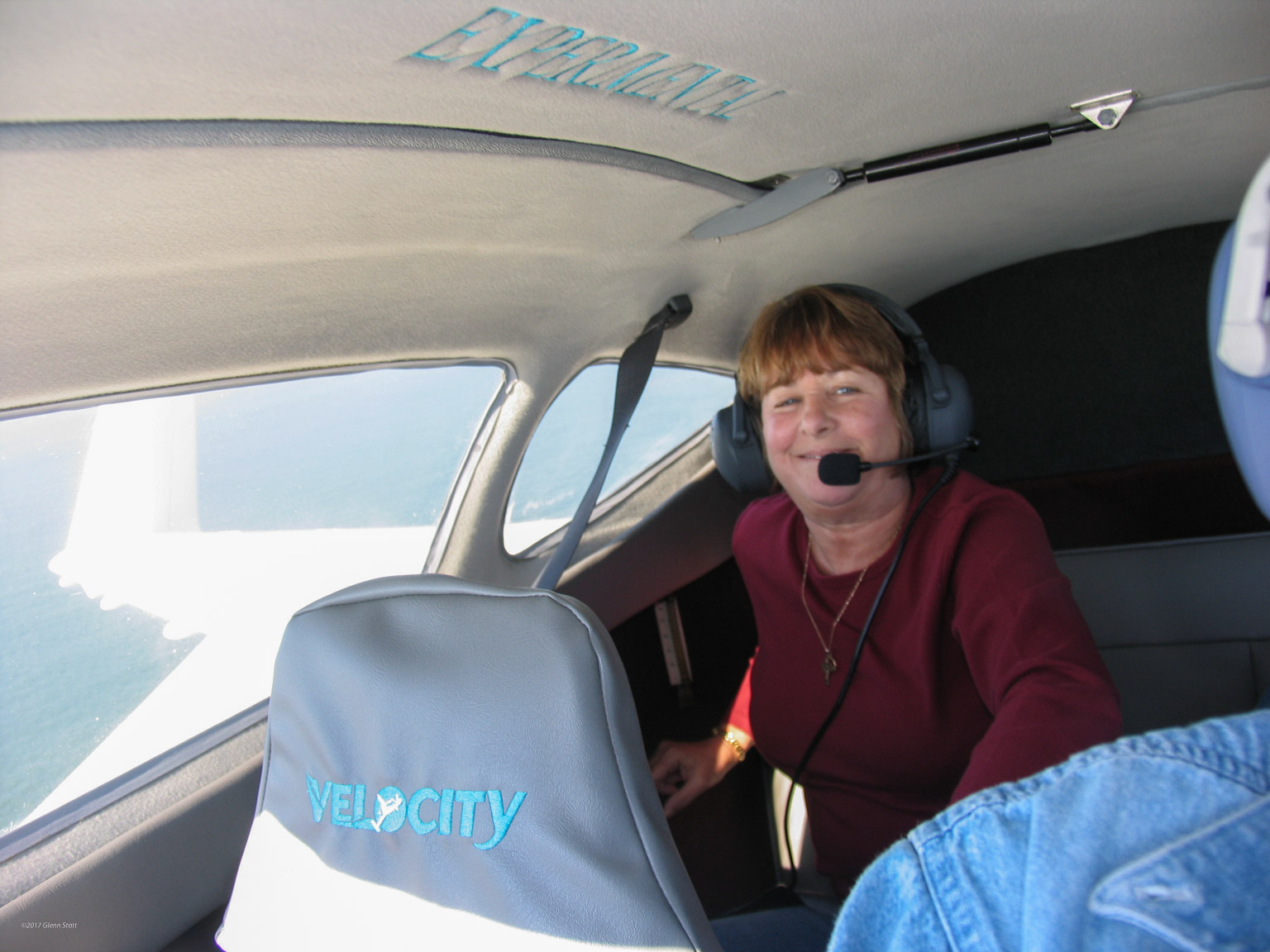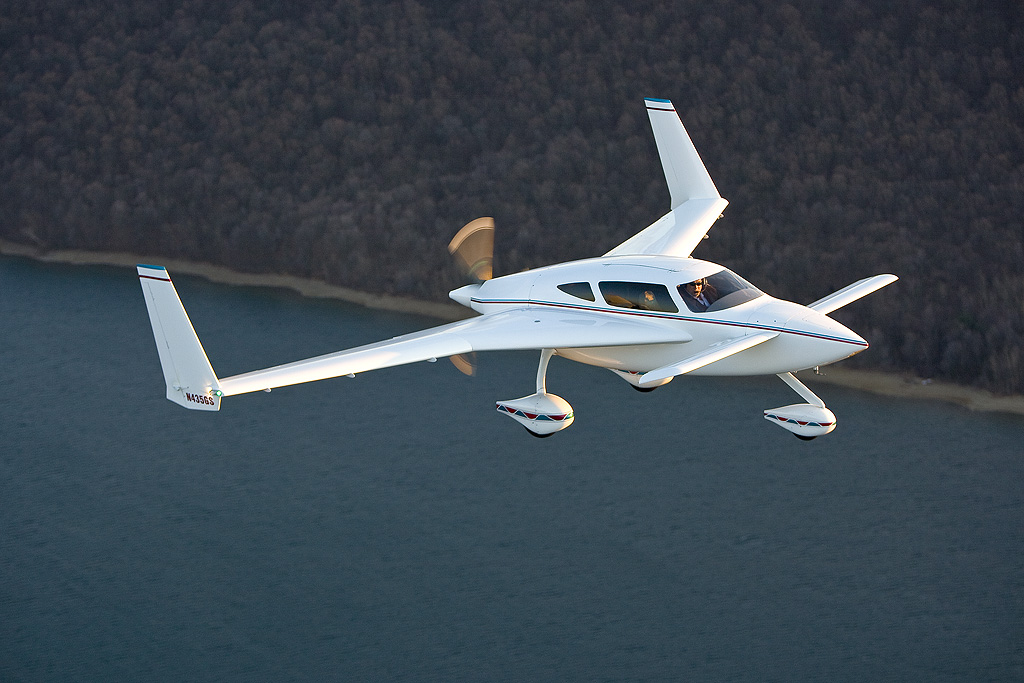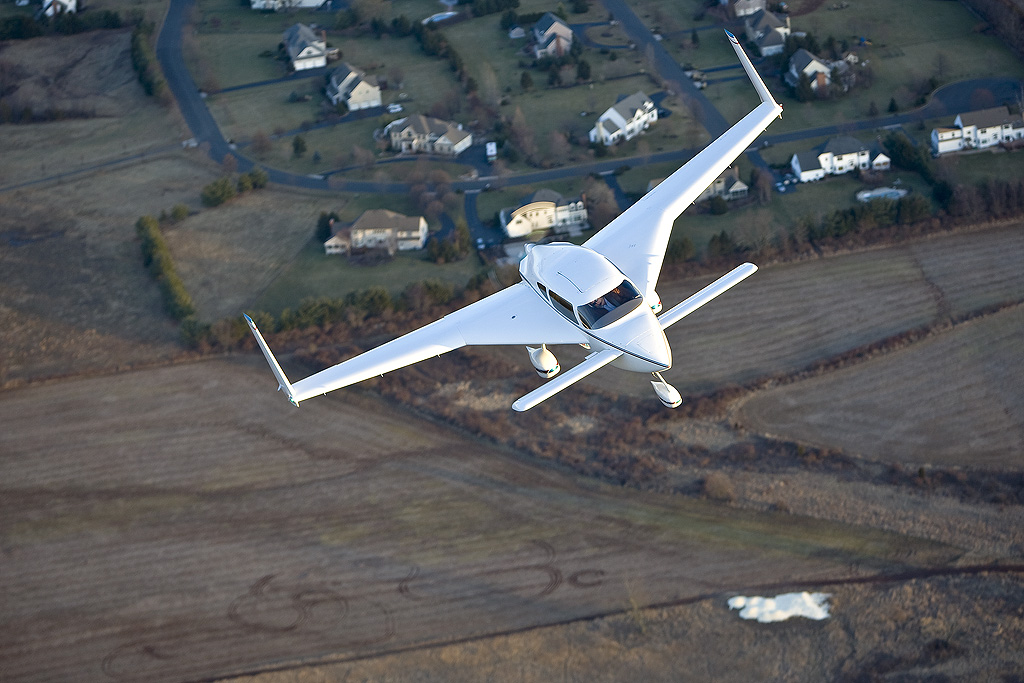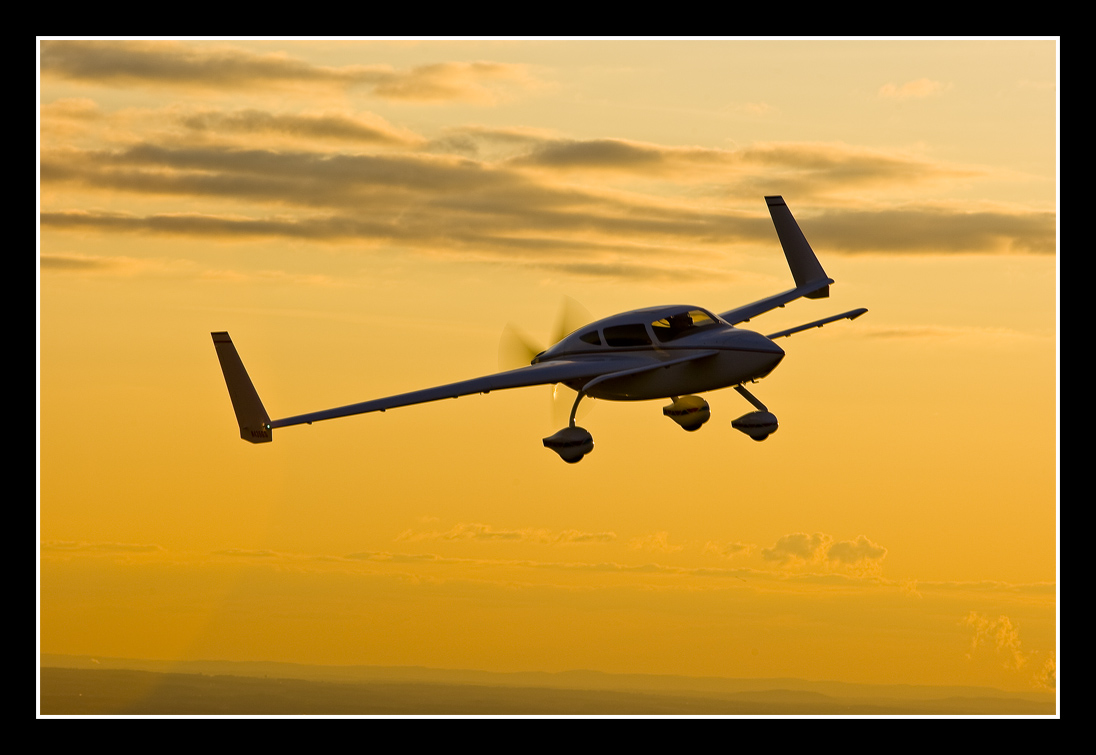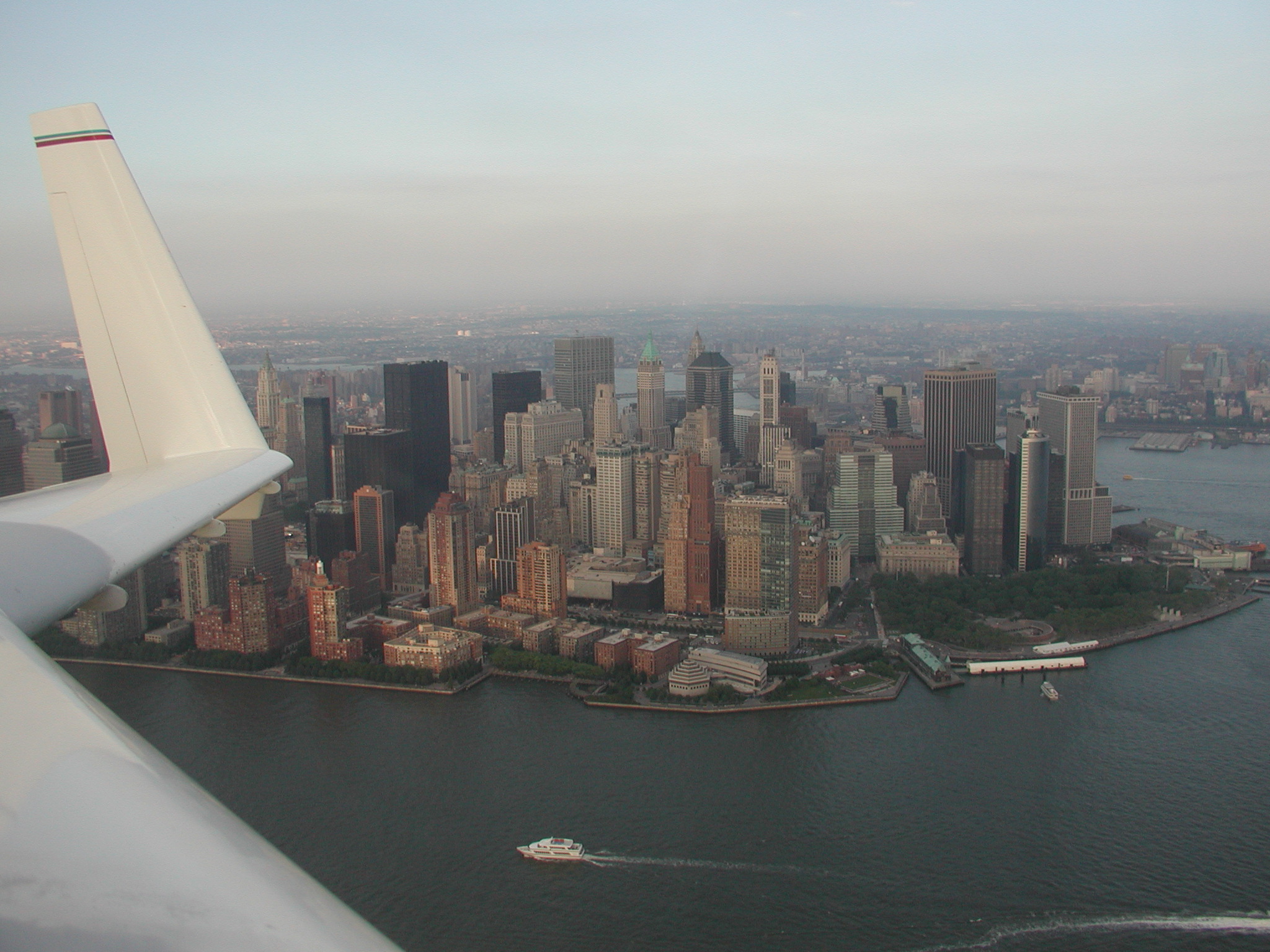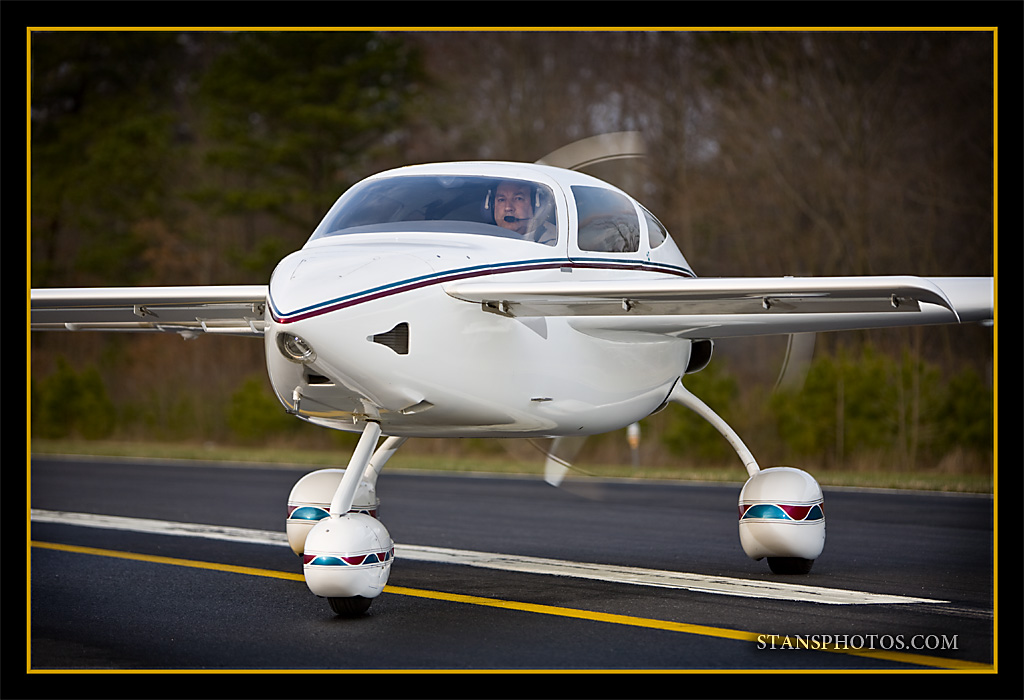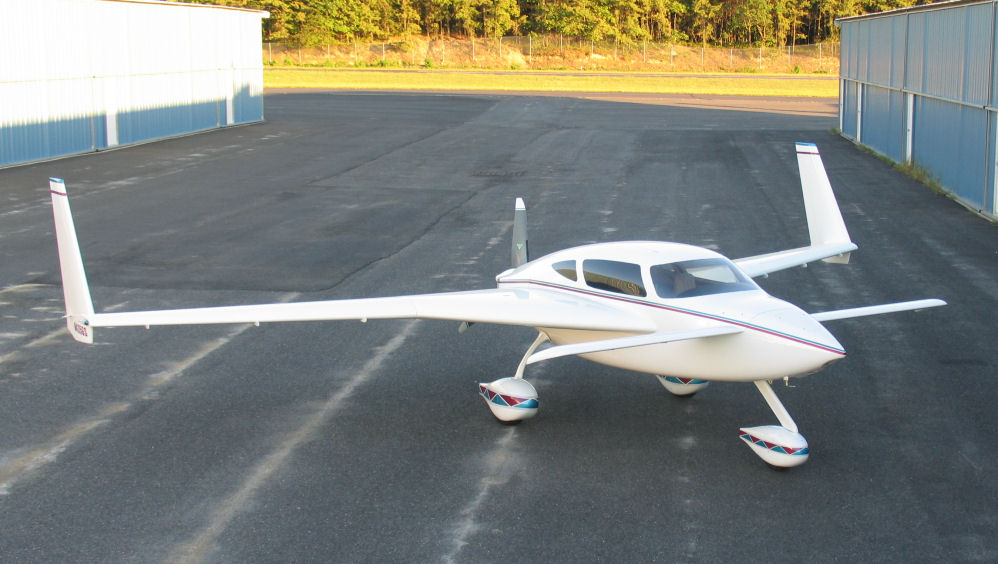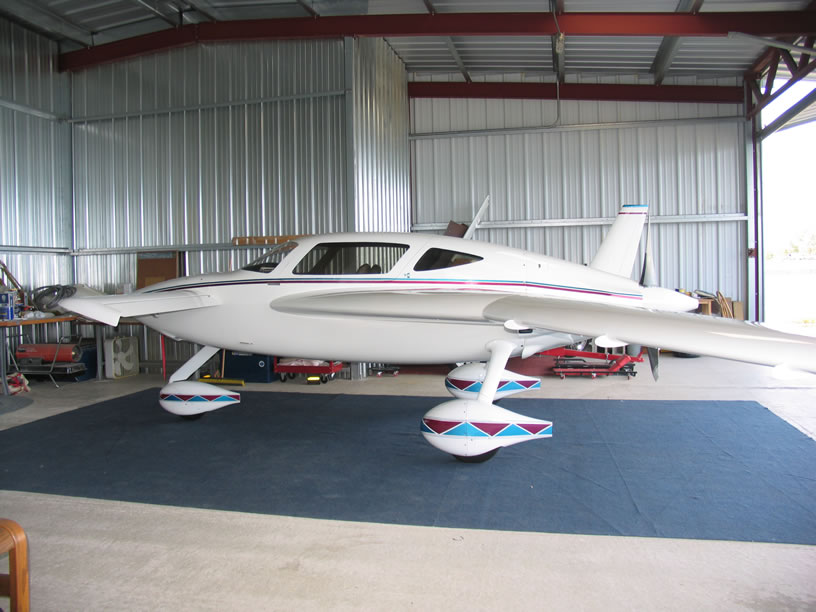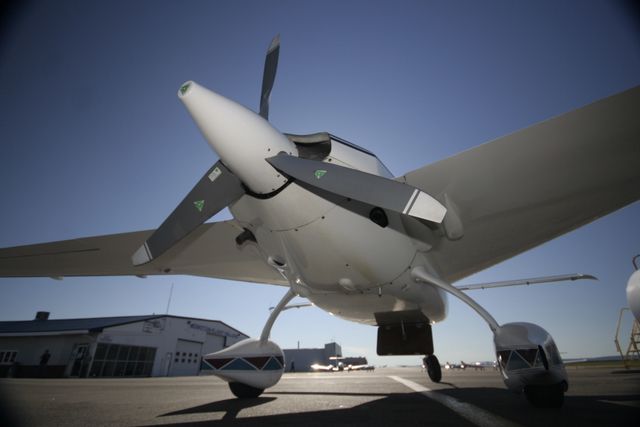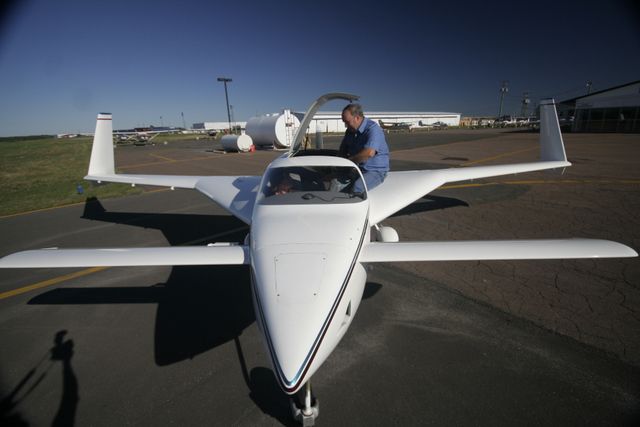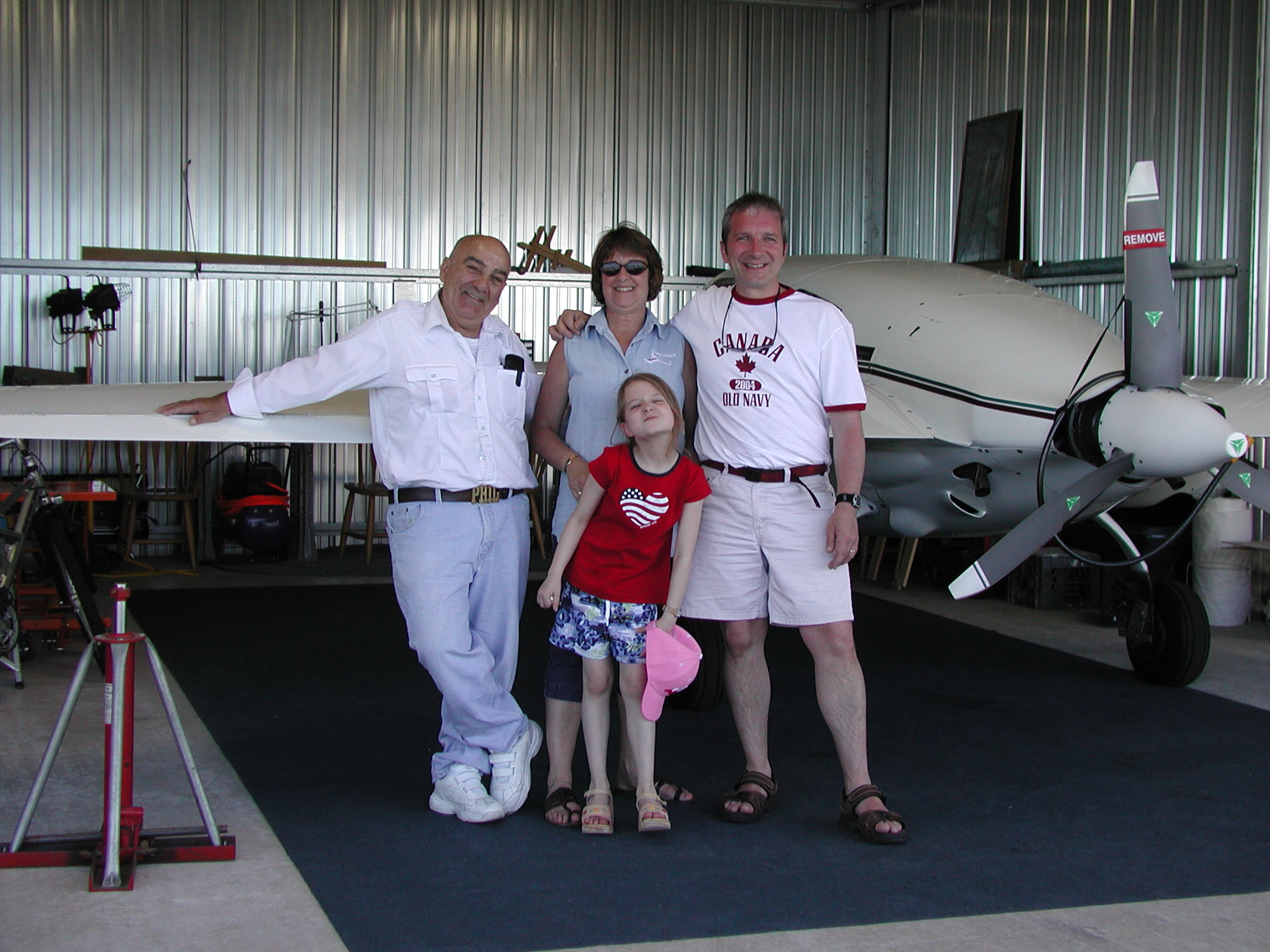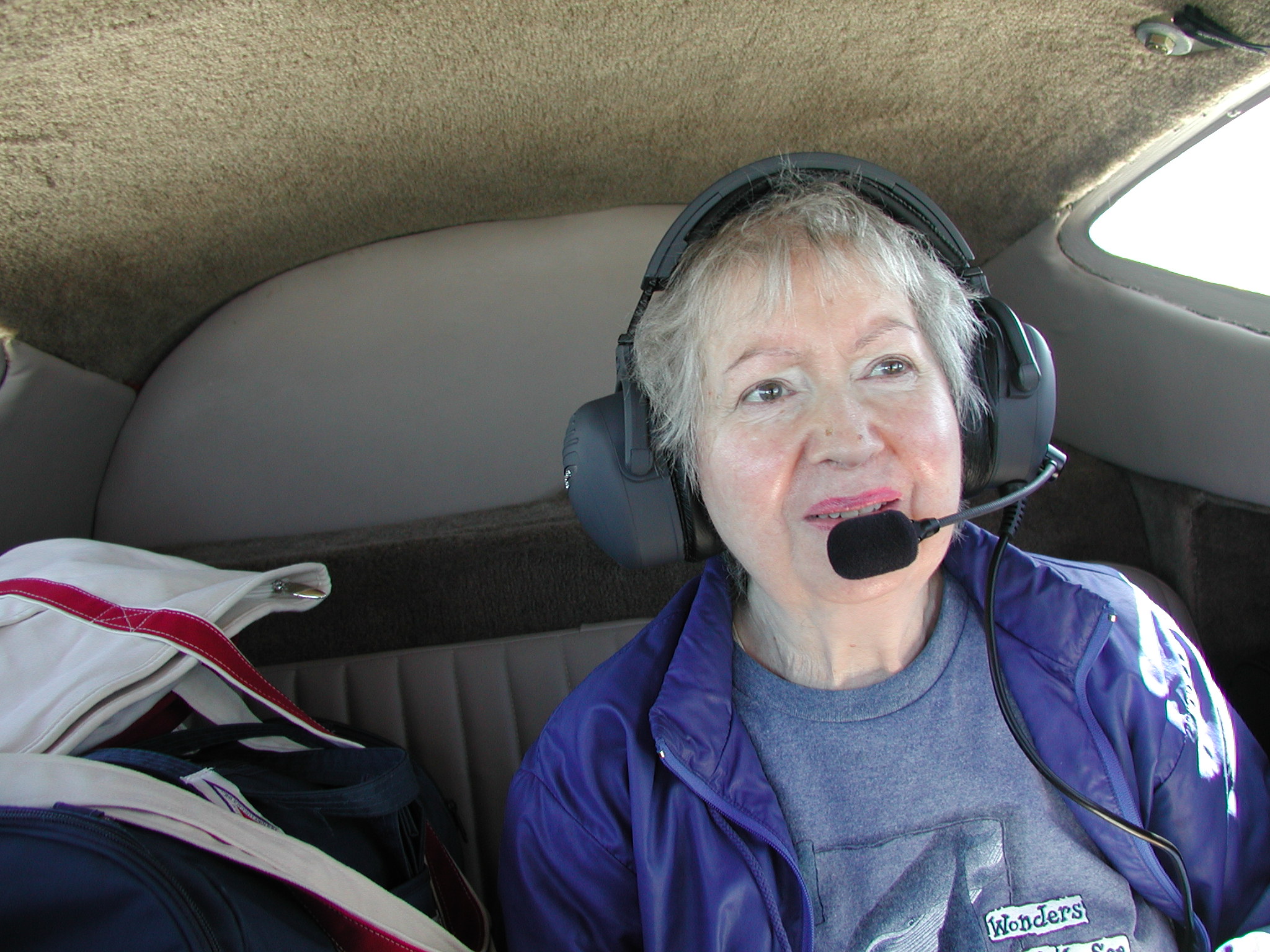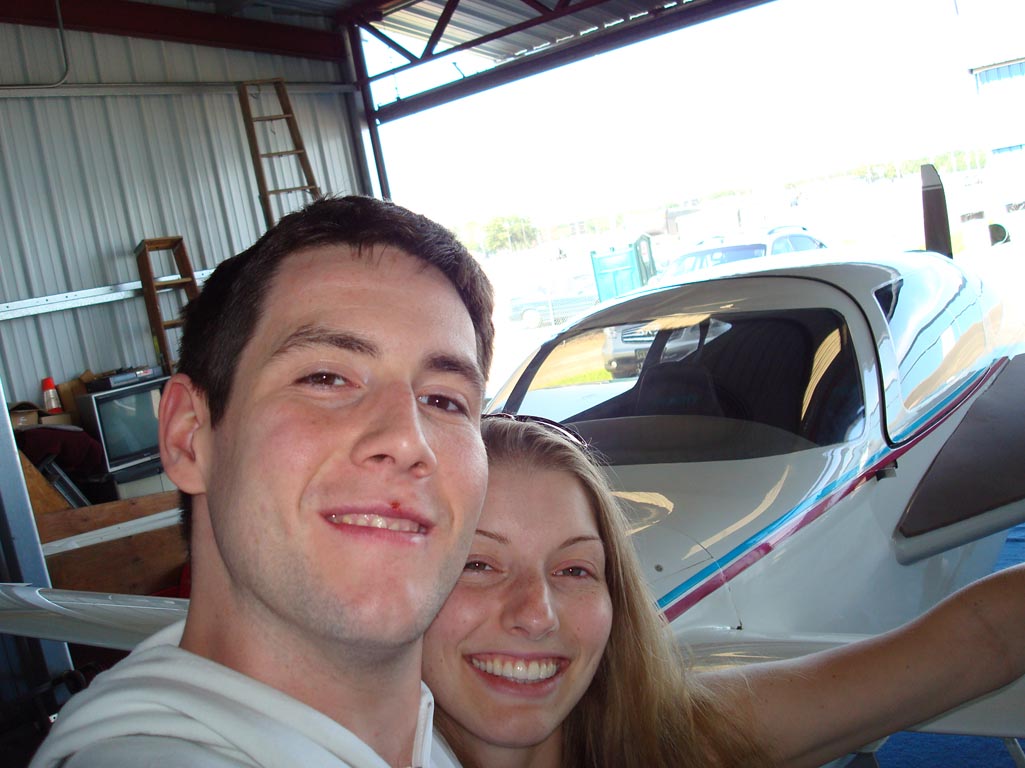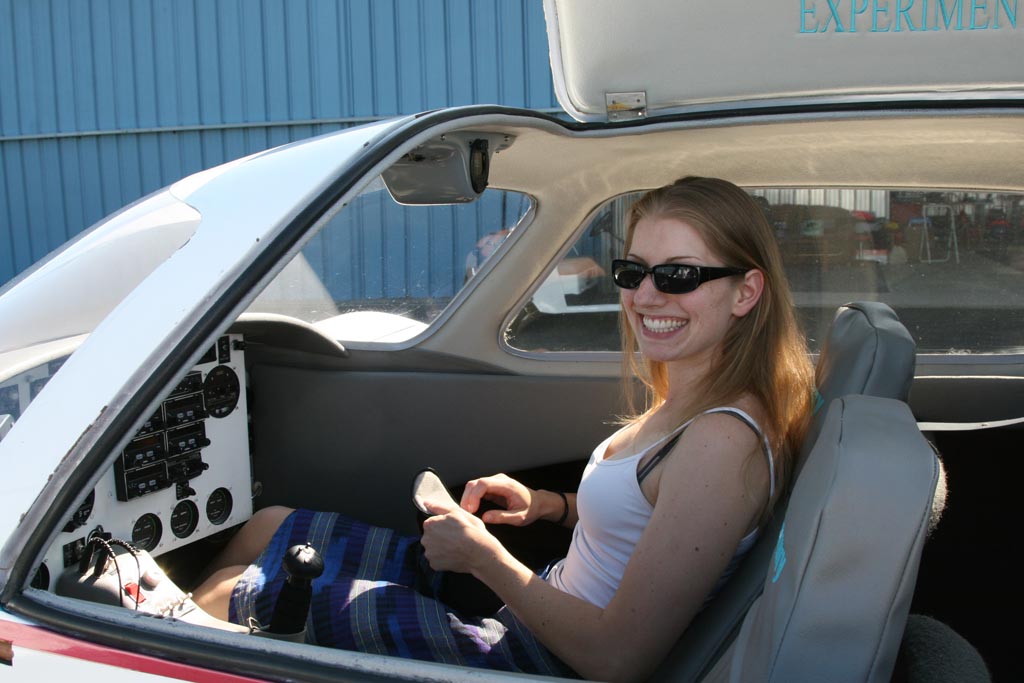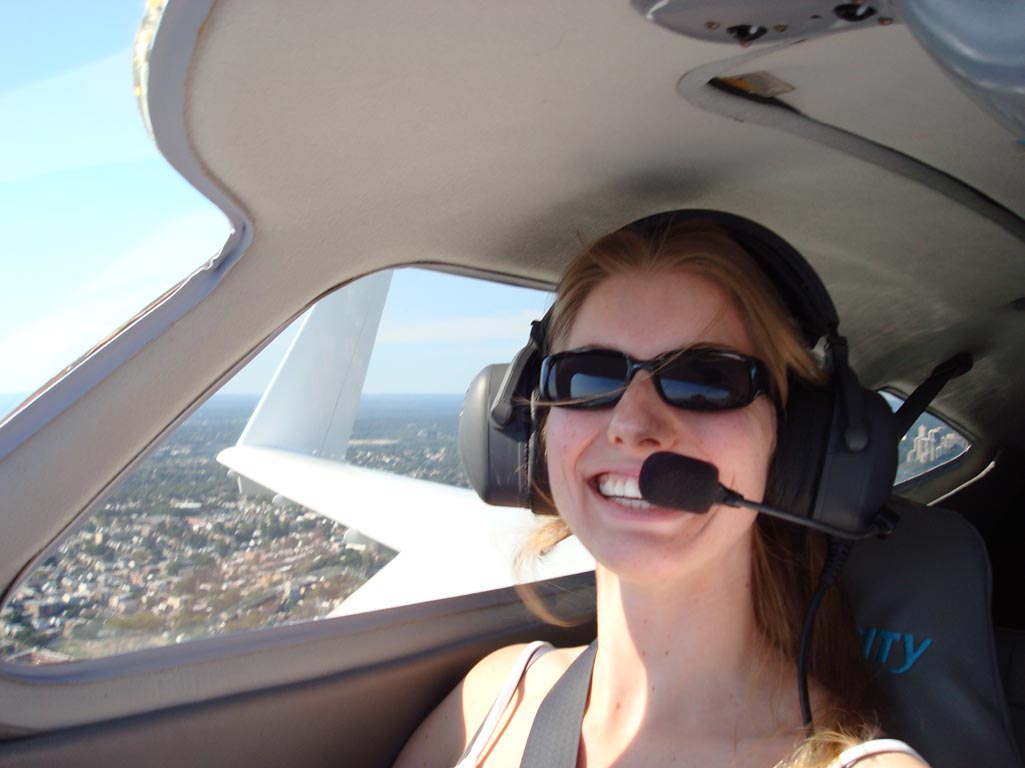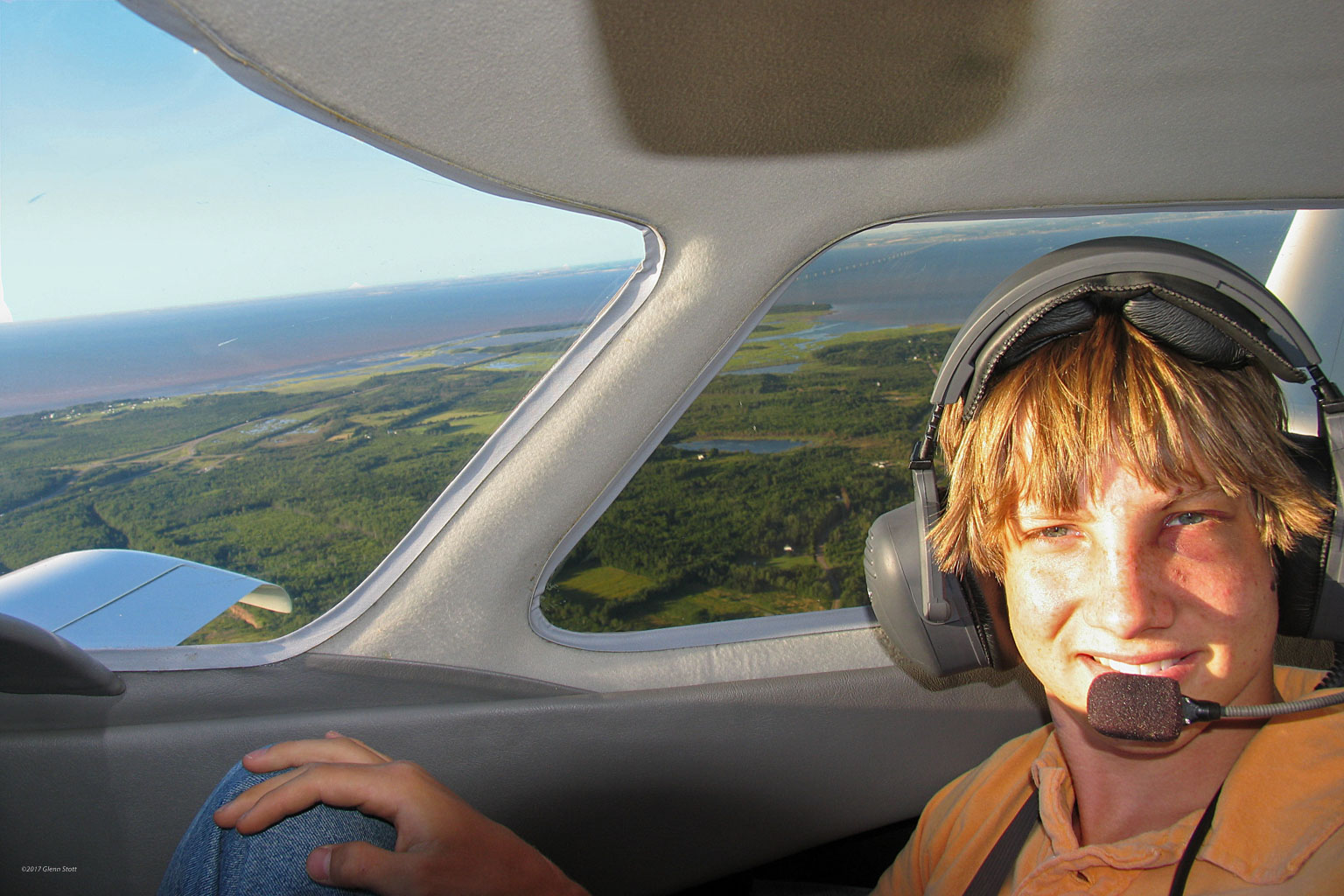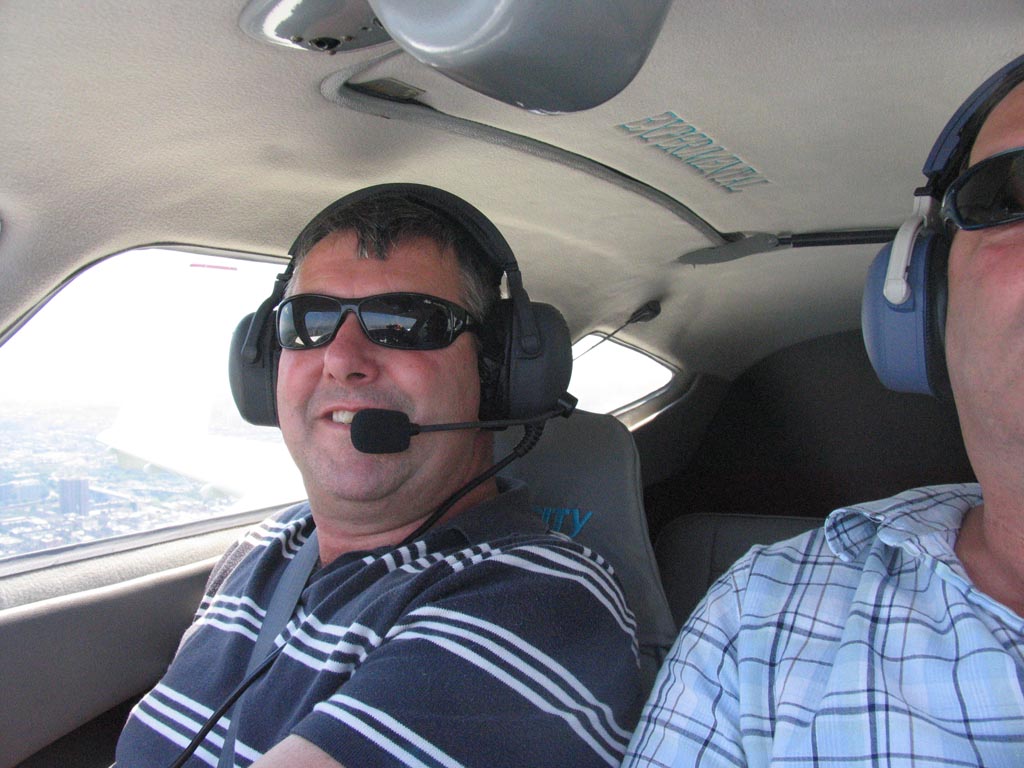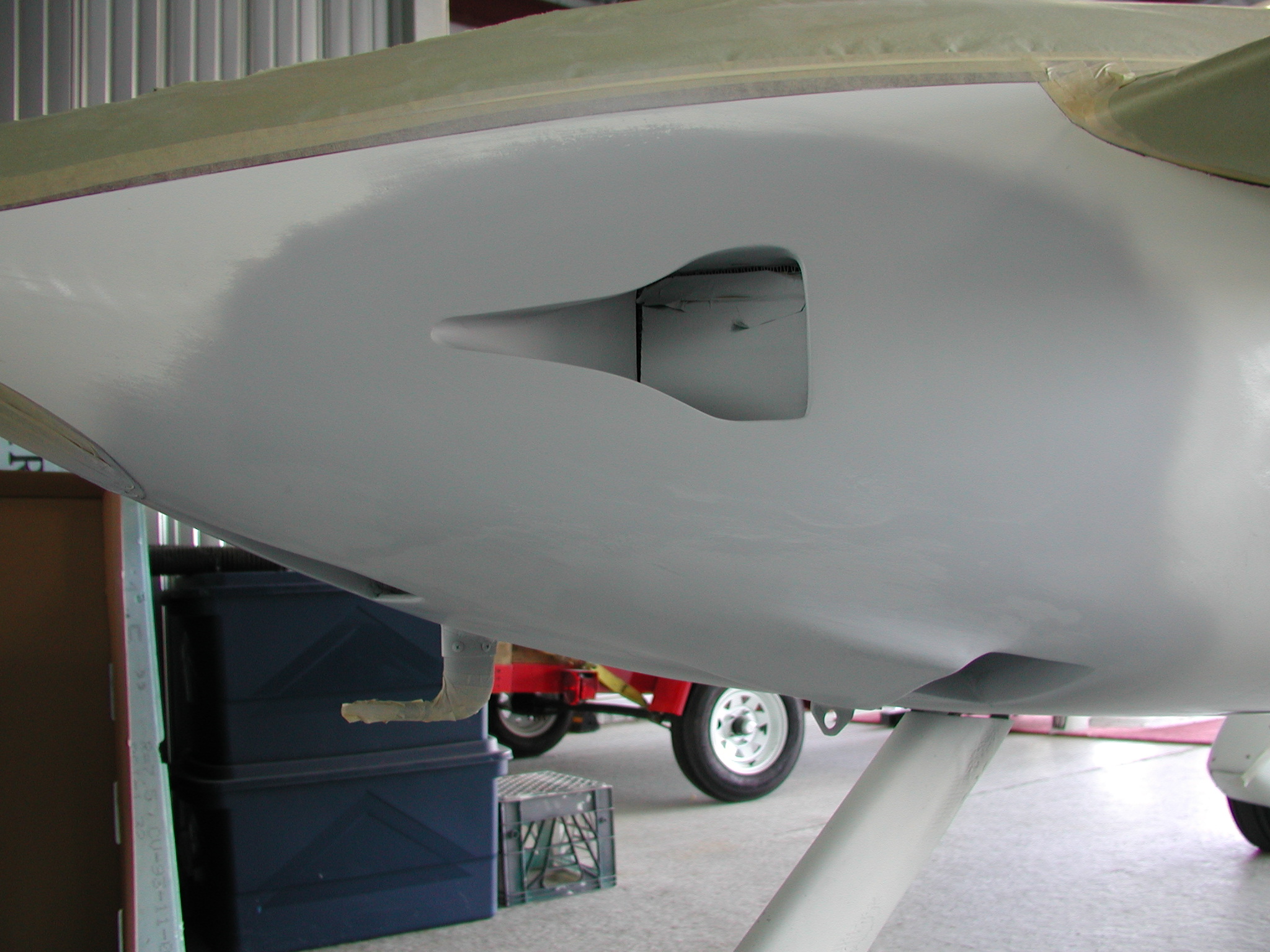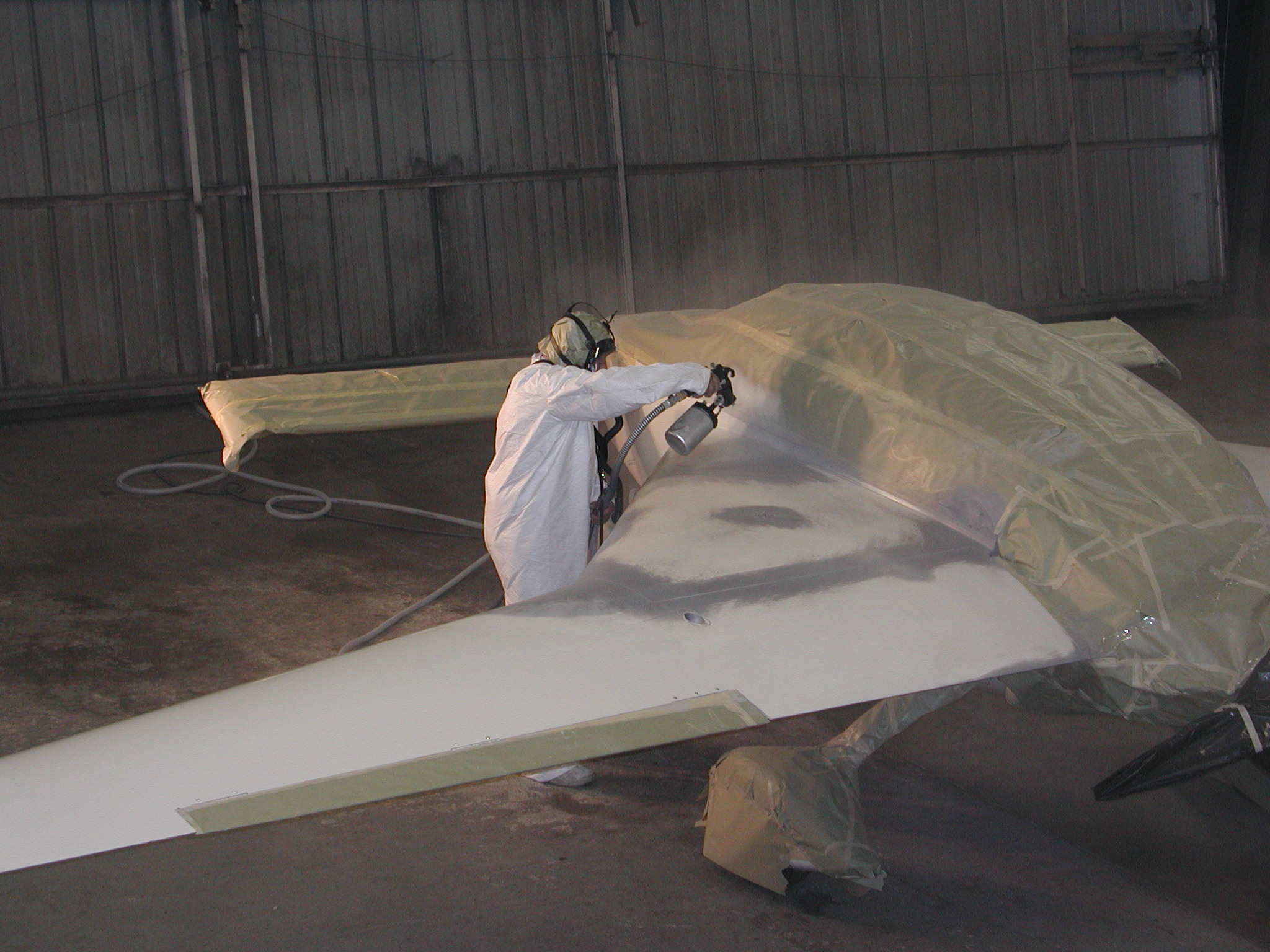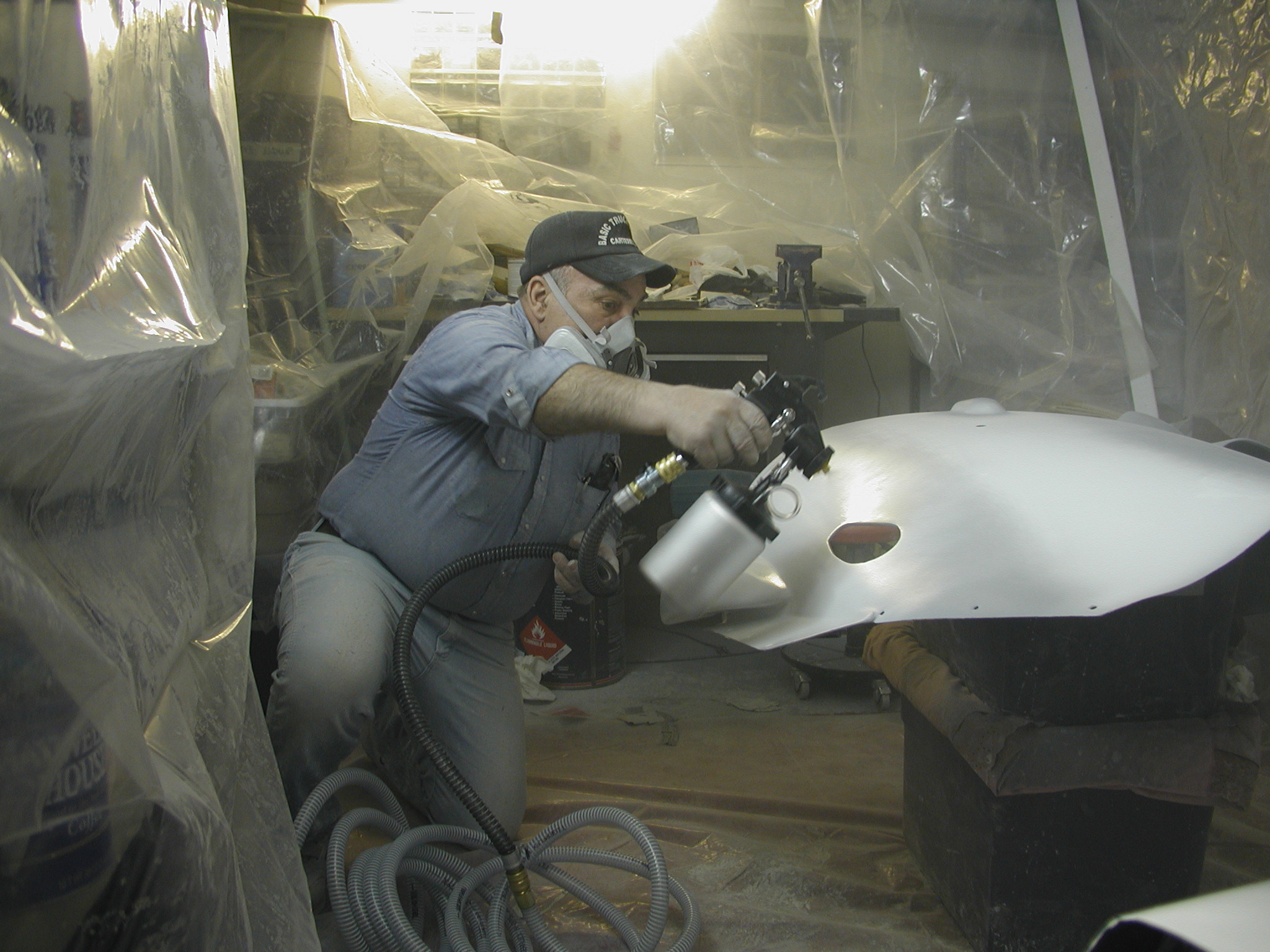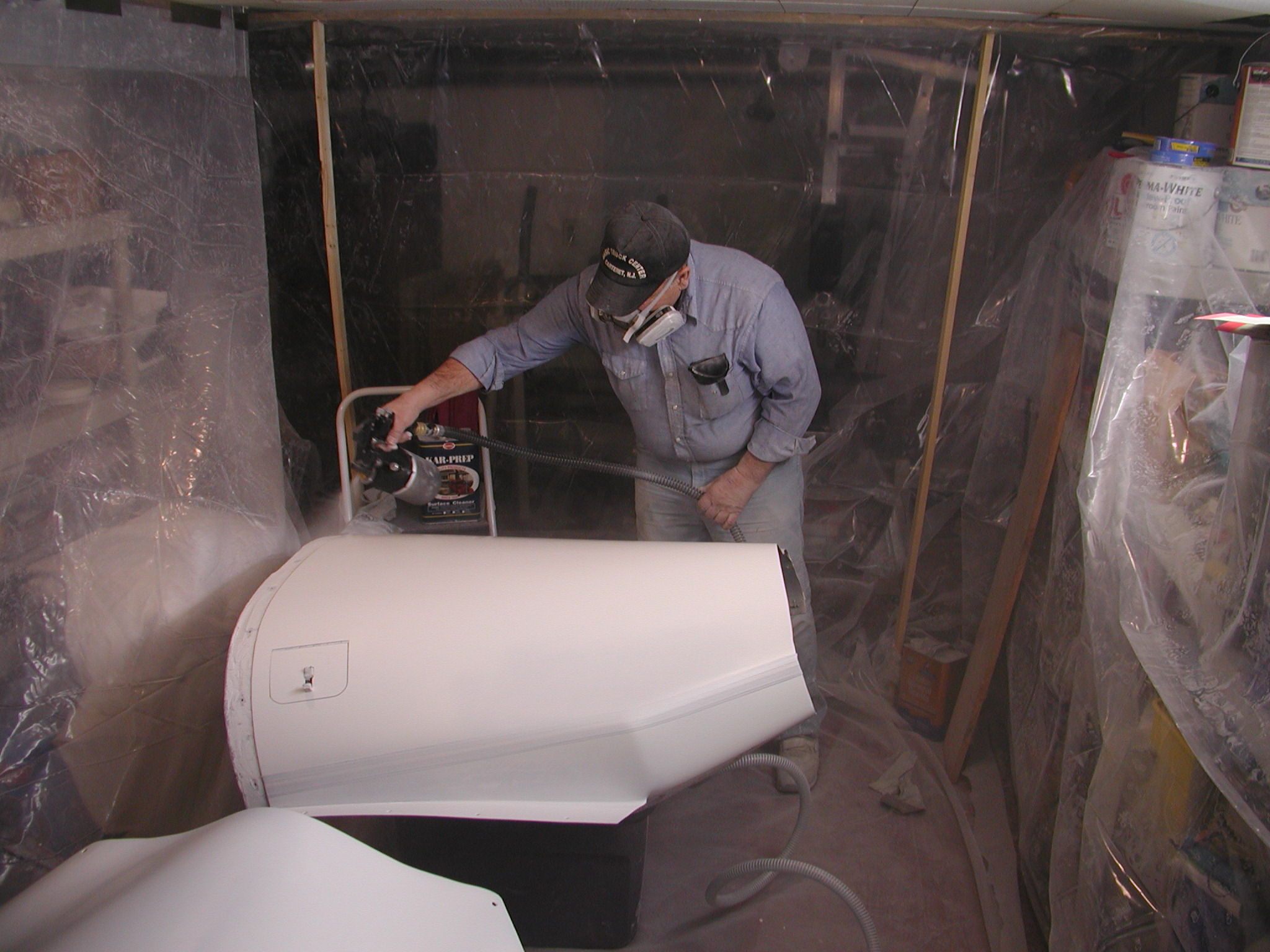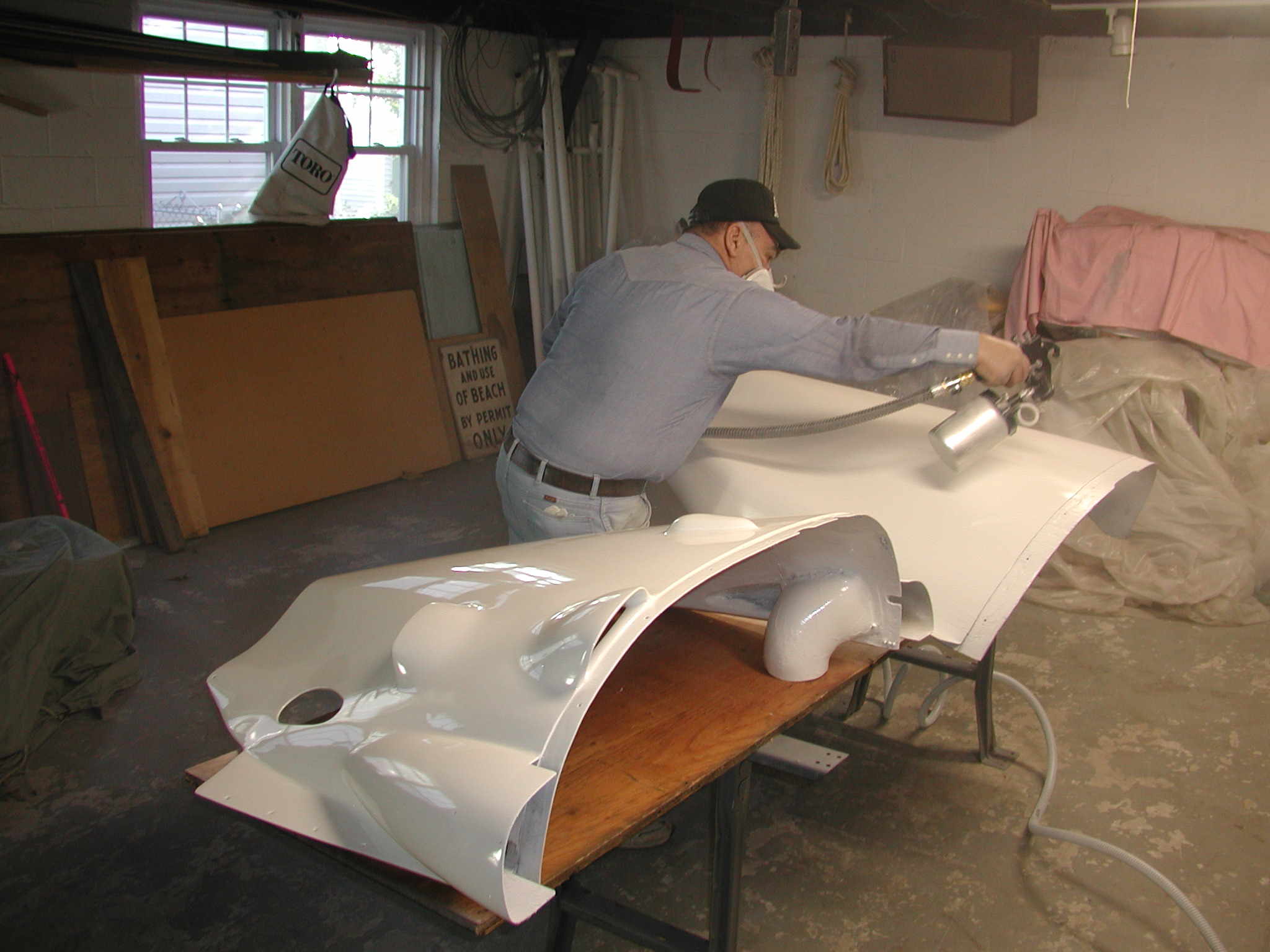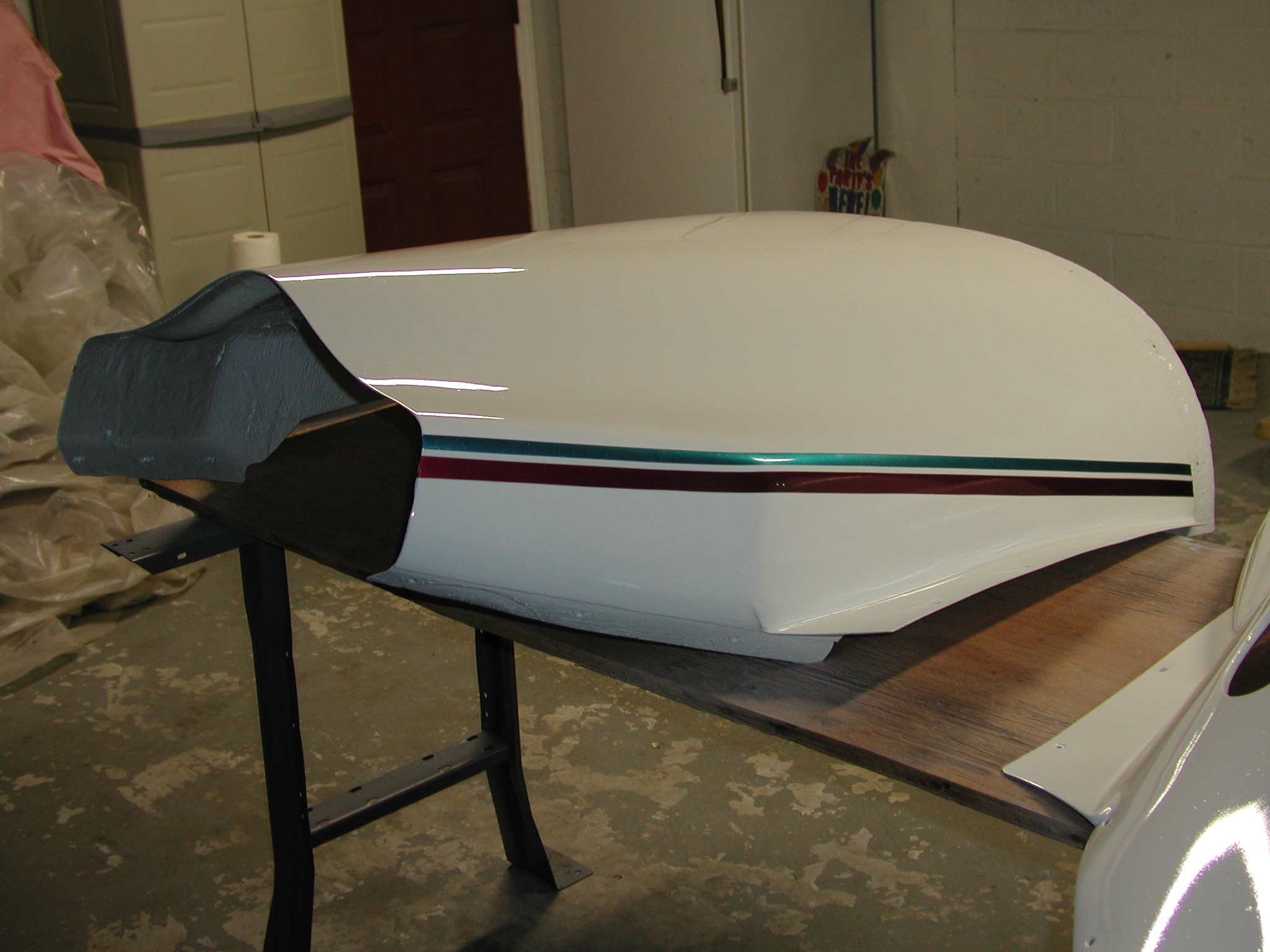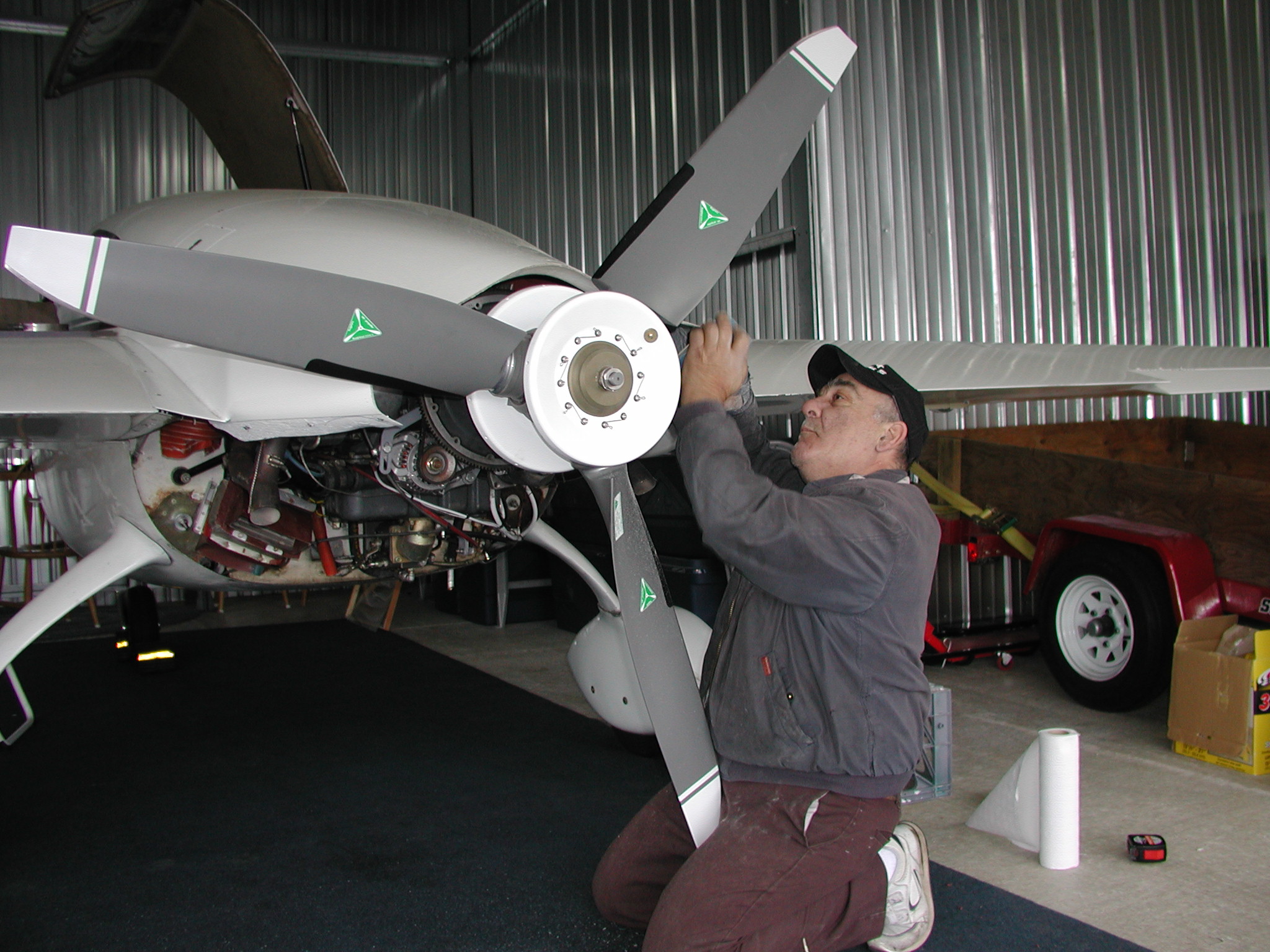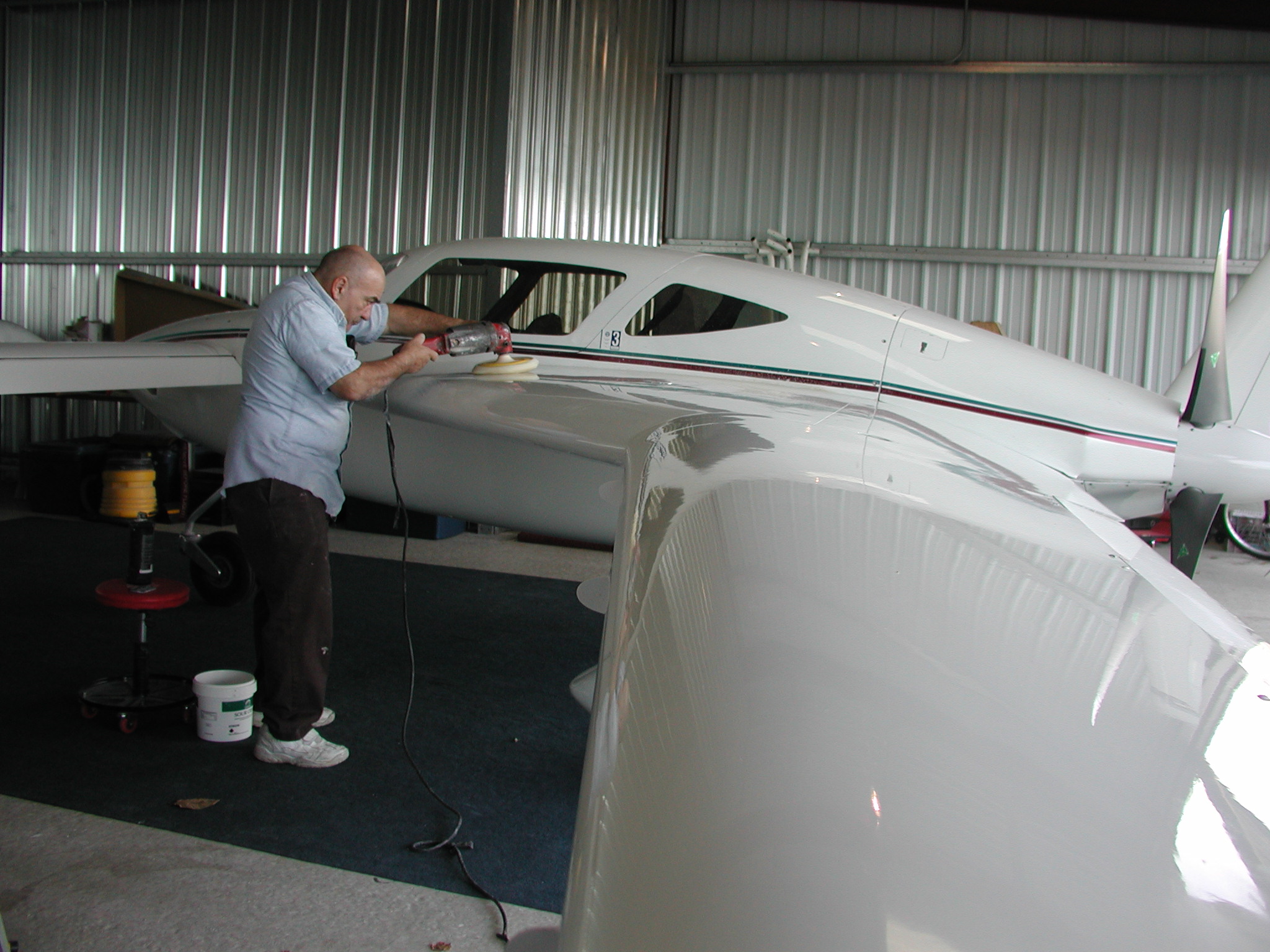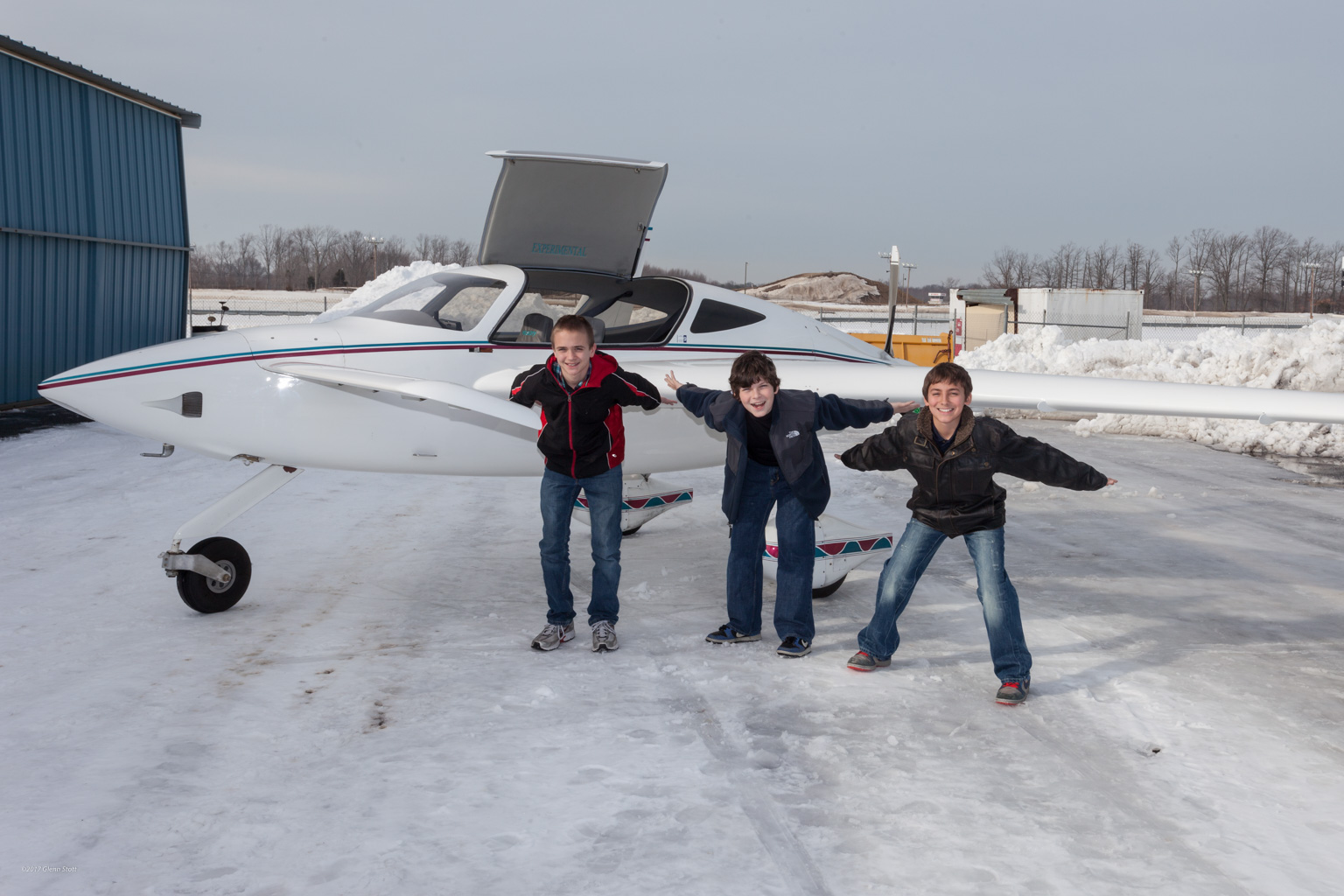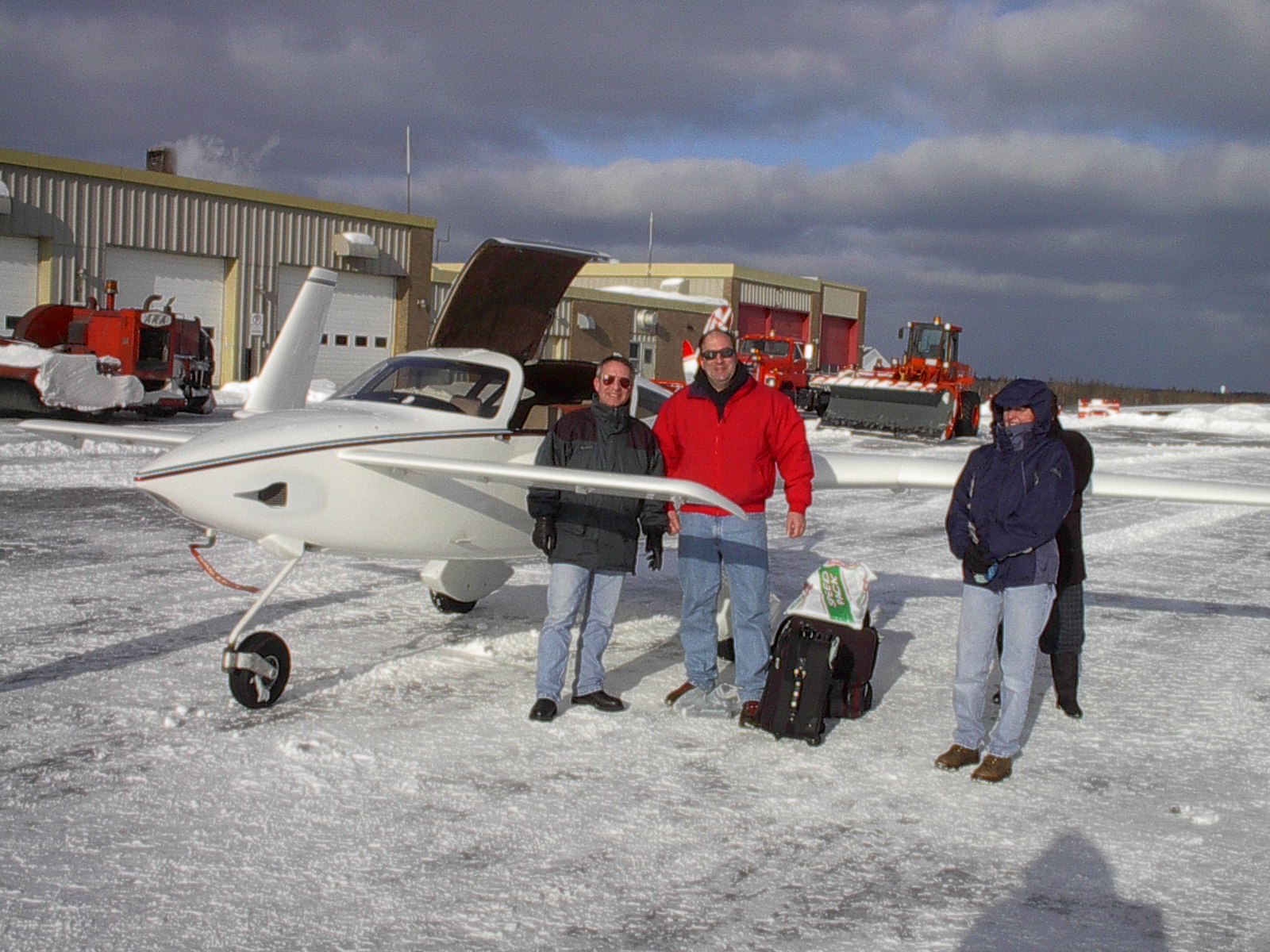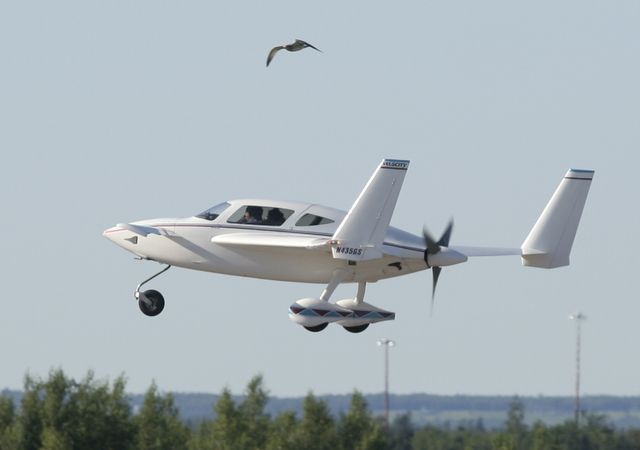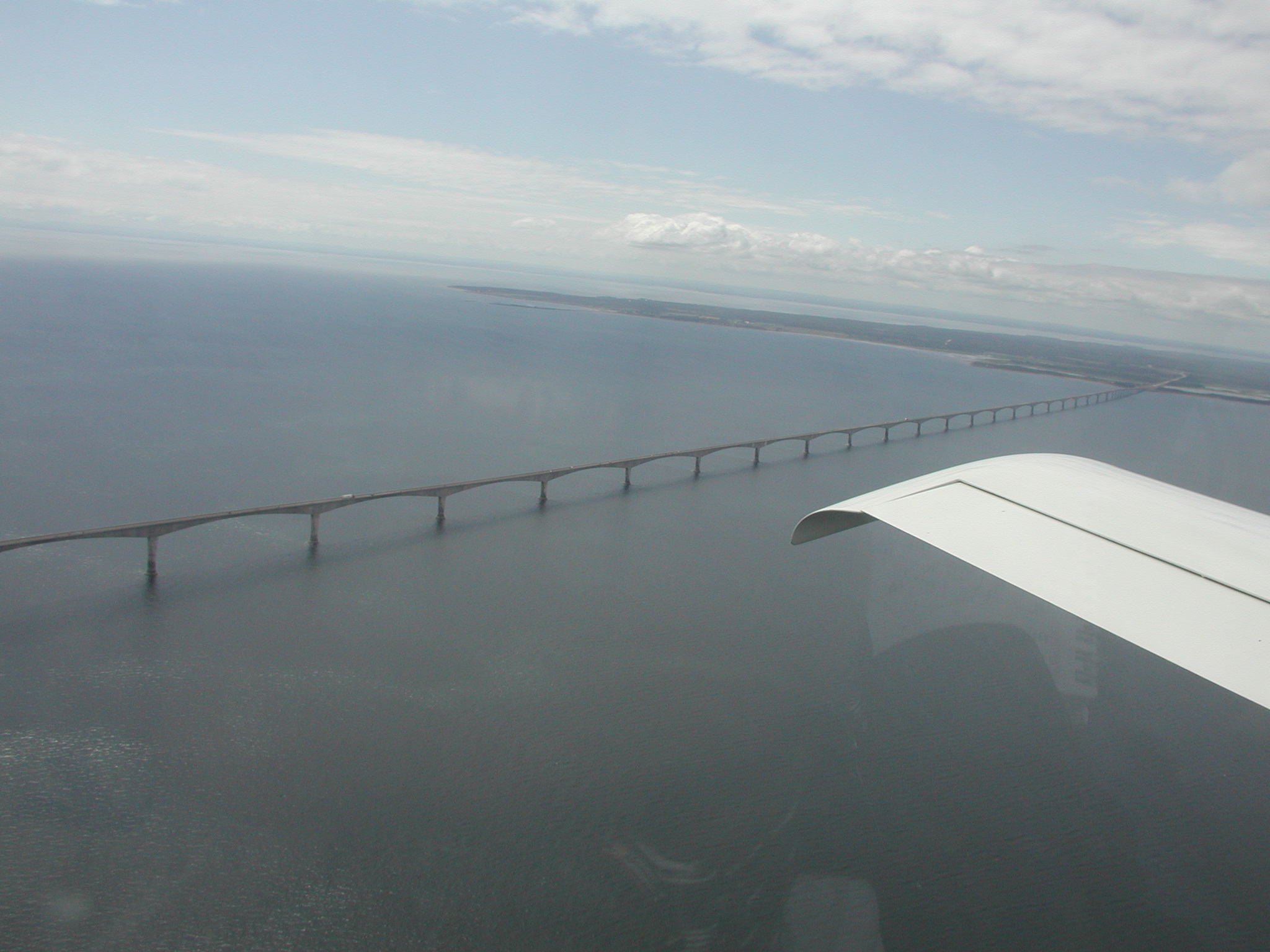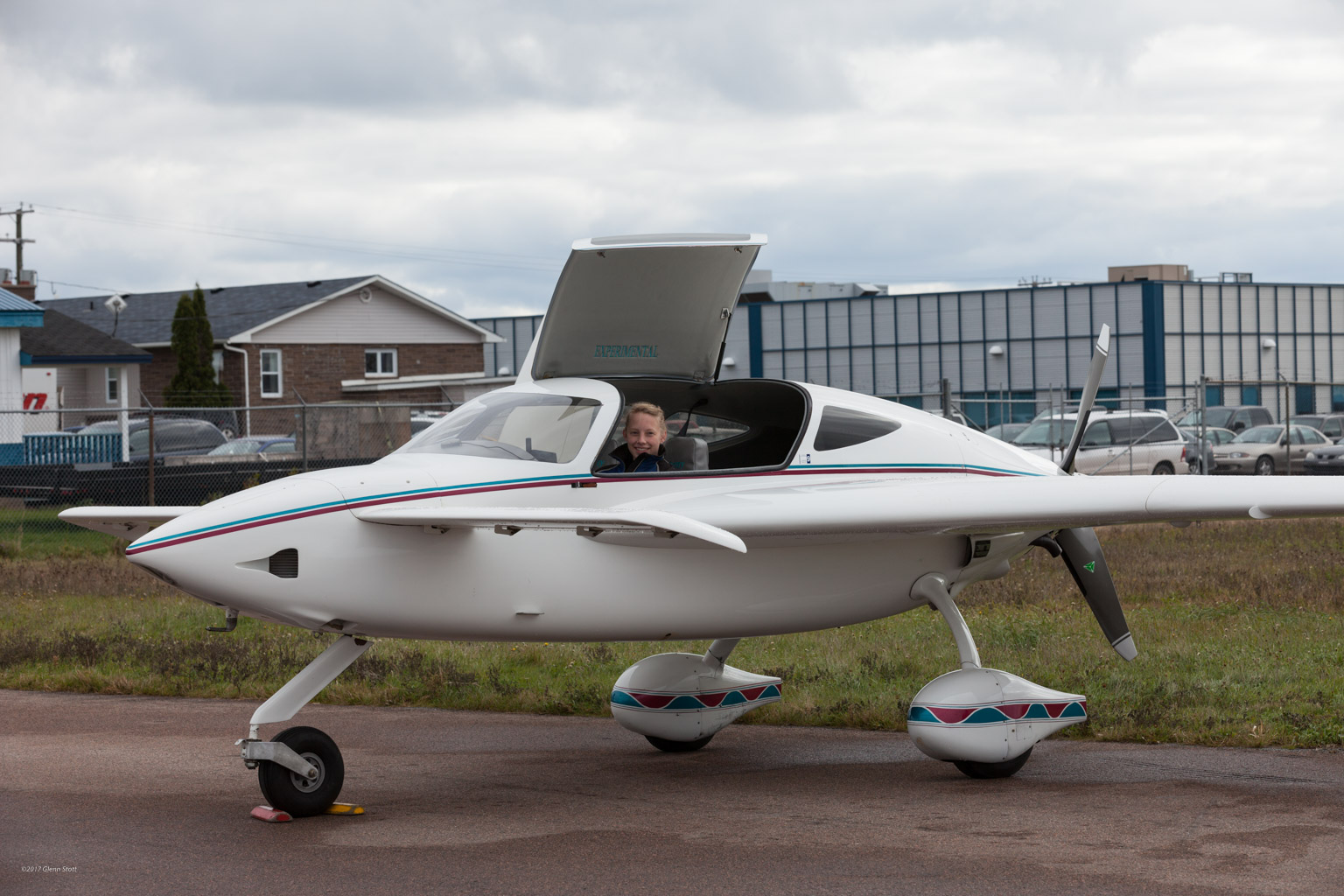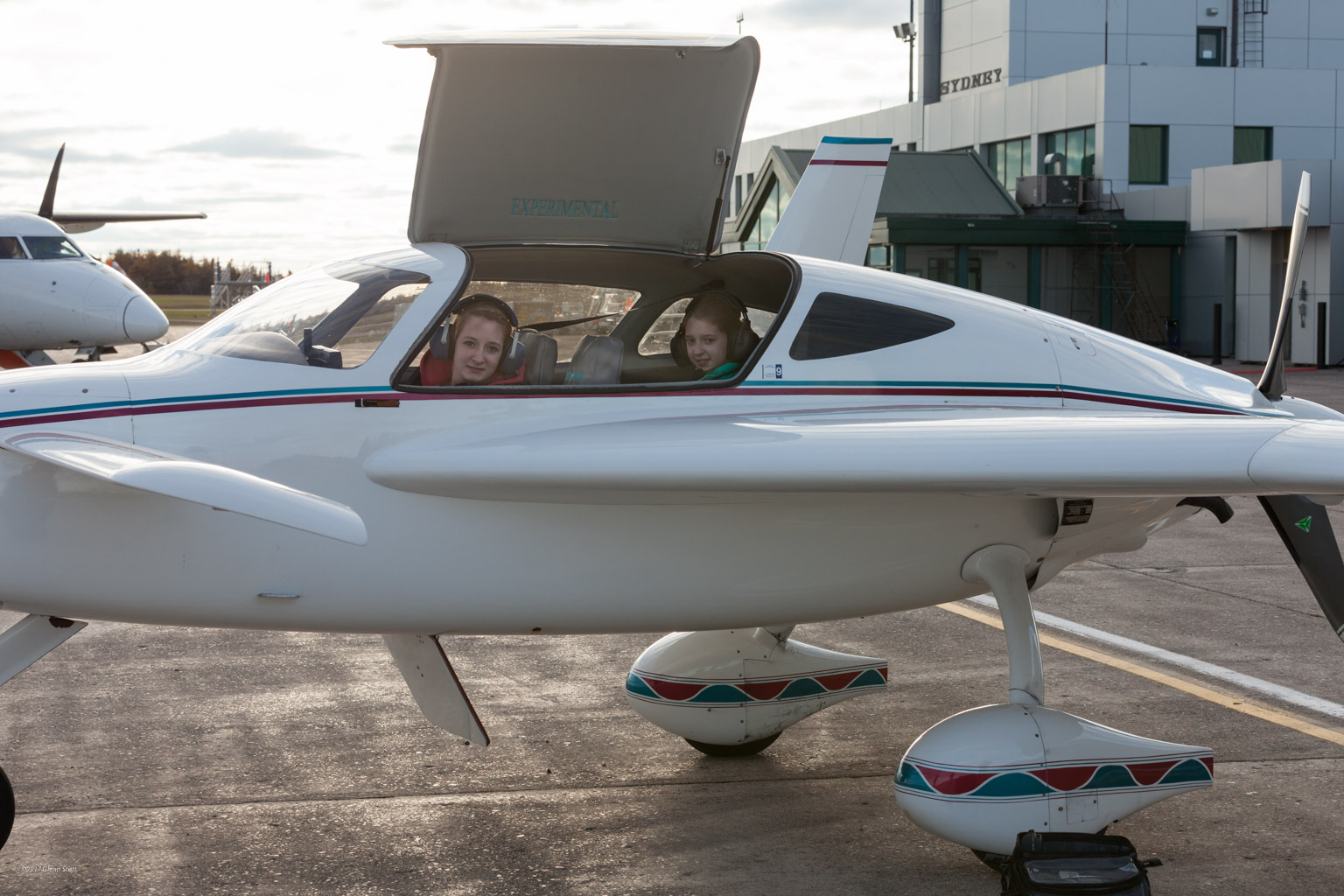 Glenn purchased his unfinished Velocity kitplane in 2000 and spent eight years of nights and weekends with Phil Pezzella finishing it. In 2004 a wealthy Bell 212 helicopter pilot from Nevada paid Glenn for the original registration name, N212HP, and thus N435GS was born. The prefix "N" is required for all US registered aircraft, the "435" represents Glenn's old C130 Hercules Search & Rescue Squadron in canada, and "GS" represents Glenn's initials.
Velocity N435GS is a custom built, high performance, four seater aircraft designed by legendary aerospace engineer Burt Rutan. It features a NASA developed winglet system and incorporates the latest advances in modern aerodynamics and composite structures. The rear mounted engine ensures that propeller turbulence, engine heat, noise, and fumes are behind you. This also makes the cockpit surprisingly quiet and comfortable while providing exceptional forward visibility.
Flying your finished aircraft fills you with such a deep sense of freedom, inspiration, and satisfaction that it enriches your life forever!
Here are some specifications for N435GS;
Fuel injected 200 HP Lycoming IO 360 C1E6 with electronic ignition and Slick magneto

160 knots cruise at 10 gallons per hour

German 3 Blade MTV-12 Constant Speed Propeller for improved takeoff/cruise

Dynon 10 inch Skyview Glass cockpit system

Synthetic Vision and WAAS LPV Instrument Landing System

Dynon Skyview SV220 digital computerized engine management system

Dynon integrated autopilot with VNAV and fully coupled approaches

PS Engineering PM1000II four place stereo intercom system

Garmin 430 WAAS Nav/Comm/GPS


Garmin GTX 335 ADS-B Transponder with 1090 Mode S and Extended Squitter

Terra TX760D Backup VHF radio

Terra TMA 350 D Audio Panel/Marker Beacon

Garmin 496 Color GPS with satellite weather and autopilot controller

Whelan strobes, navigation, landing, and LED panel lighting for night flying.

HID (High Intensity Discharge) landing/taxi light

Ameri-King 406/121.5/243.0 MHZ Emergency Locator Transmitter

Dual oil coolers, remote spin-on Wolf oil filter and quick drain kit

Center mounted MAC control stick with electric pitch and roll trim switches

Electrically controlled hydraulic speed brake

ipod & cellphone input coupled to aircraft audio system
---
| | |
| --- | --- |
| Performance at maximum Gross Weight | |
| Rate of Climb | 1000 feet per minute |
| Ceiling | 20,000 feet |
| Maximum Speed | 200 Knots |
| Range at 65% Cruise | 1000 Miles |
| Design Load Factor | +12G and -9G 's |
| Useful load | 900 pounds |
| Take off Distance | 1400 feet |
| Landing Distance | 1,500 feet |
| Maximum Gross TakeOff Weight | 2,250 pounds |